Sunday 14th May
After being teamed up with two other volunteers, we drove the 2 or so hours from Tucson to Douglas. Douglas is a town of only a few thousand, compared to the 200,000+ population of Agua Prieta, which can be seen from downtown Douglas. It has the feel of a wild west town (we passed through Tombstone on the way), though perhaps ghost town is more accurate. The temperature is around 100 degrees or higher, so there is little movement in the streets, and most houses, though occupied, look as though they were vacated years ago. As I had read many times, the sky here is big and endless. Huge clouds roll in, and your line of site carries for miles. Apparently monsoon season isnt too far off, and I'm looking forward to seeing the storms come in from across the desert.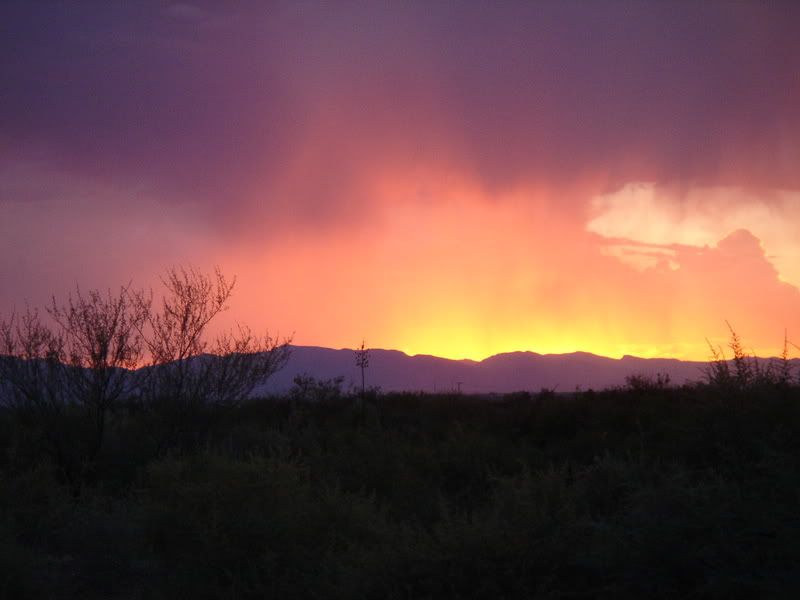 Late evening in Douglas
We are staying at a house that provides room for volunteers, but is also the headquaters for Frontera de Cristo, a Presbyterian bi-national based non-profit working with border issues, and Cafe Justo, a Fair Trade Plus organization, where not only is the coffee fair trade, but it is roasted in Mexico, keeping the profits entirely on the Southern side of the border. From the house its only a 20 minute walk, but in the heat of the day its quite a challenge.
The volunteer house, along with my loaned Huffy mountain bike
The border crossing at Agua Prieta is quite unimpressive. Compared to the Tijuana/San Diego crossing, its like a sleepy township. However, the highly perfected control of space is highly comparable. A fence runs along the length of the border, flood lit, and patrolled by countless U.S. Border Patrol. The sterility of the border check points where you can cross by foot or by car is identical to the feel of any other crossing point along the 2000 mile border. And none of the border patrol agents know how to deal with an Australian passport...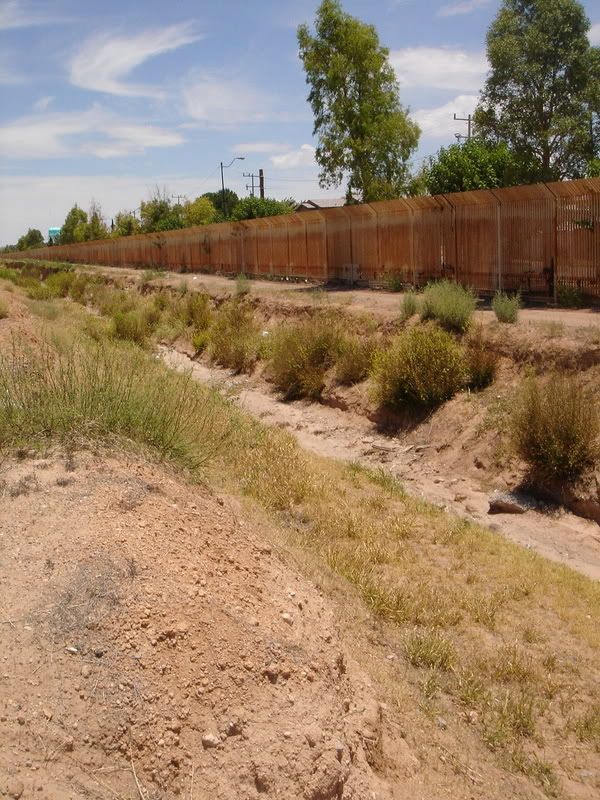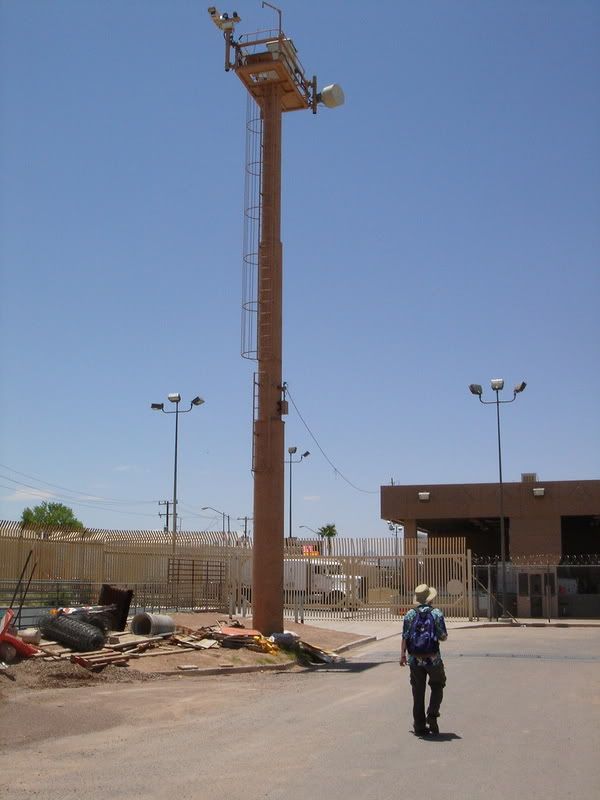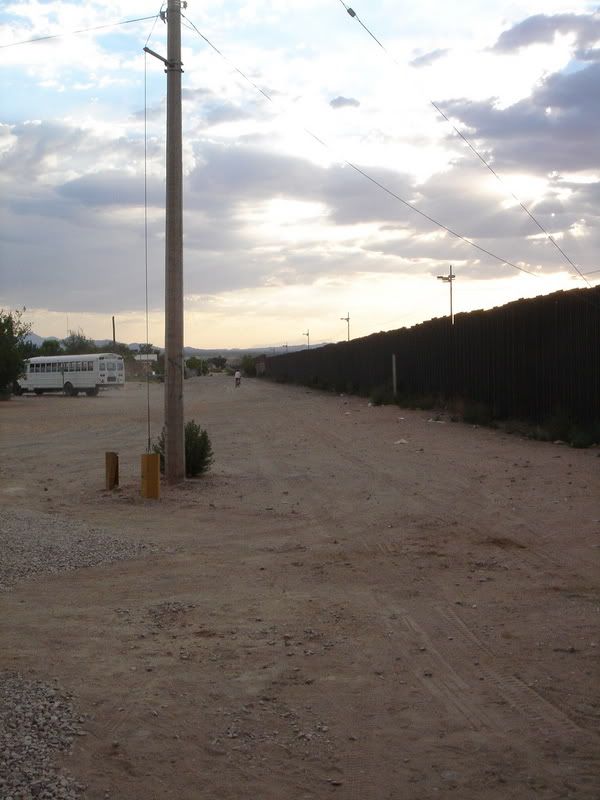 Directly inside the border is the Centro de Recursos para Migrantes. It is a small unassuming building, staffed entirely by volunteers from NMD, Frontera de Cristo, and compassionate locals. It is one of the first sites recently deported groups see once they enter Mexico.